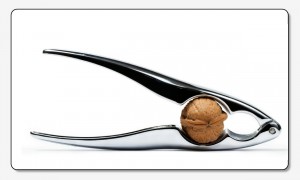 Oh man, it's been ages since I've posted.  No excuses, just life getting in the way and lacking the discipline to sit down and get it done.  Remember the title of this blog, and pay heed.  But I've been working on a new piece that is kind of a sequel to one I wrote years ago for the Westport News, so as a tease (and a public prod to get me going on the new one), I thought I'd re-post the original.  Anyone with young ones at dance school should find some familiarity here.  More to come (maybe).
For those of you who have been kind enough to read my column each month, you are familiar with my tone. I'm trying to give humorous voice to many of the foibles of our lives as modern men, as professionals, as commuters, as husbands, and as fathers. Some of the issues may seem serious (and some of you may have worried about the sanctity of my marriage's privacy), but I'd rather look at our lives with a lighter focus.
But now I'm going to play with fire. I'm taking on an institution so revered, so beloved, so entrenched in so many lives that the sheer thought of writing this column has me fearing for my safety. I will be accused of blasphemy. I will be ostracized. Mothers will scream "How dare you!" as they shield their kids' eyes and pass quickly by me in the aisles of Whole Foods. Alas, the hordes may never forgive me, but I must forge on in the name of my, uh, art.
This month, I'm writing about The Nutcracker.